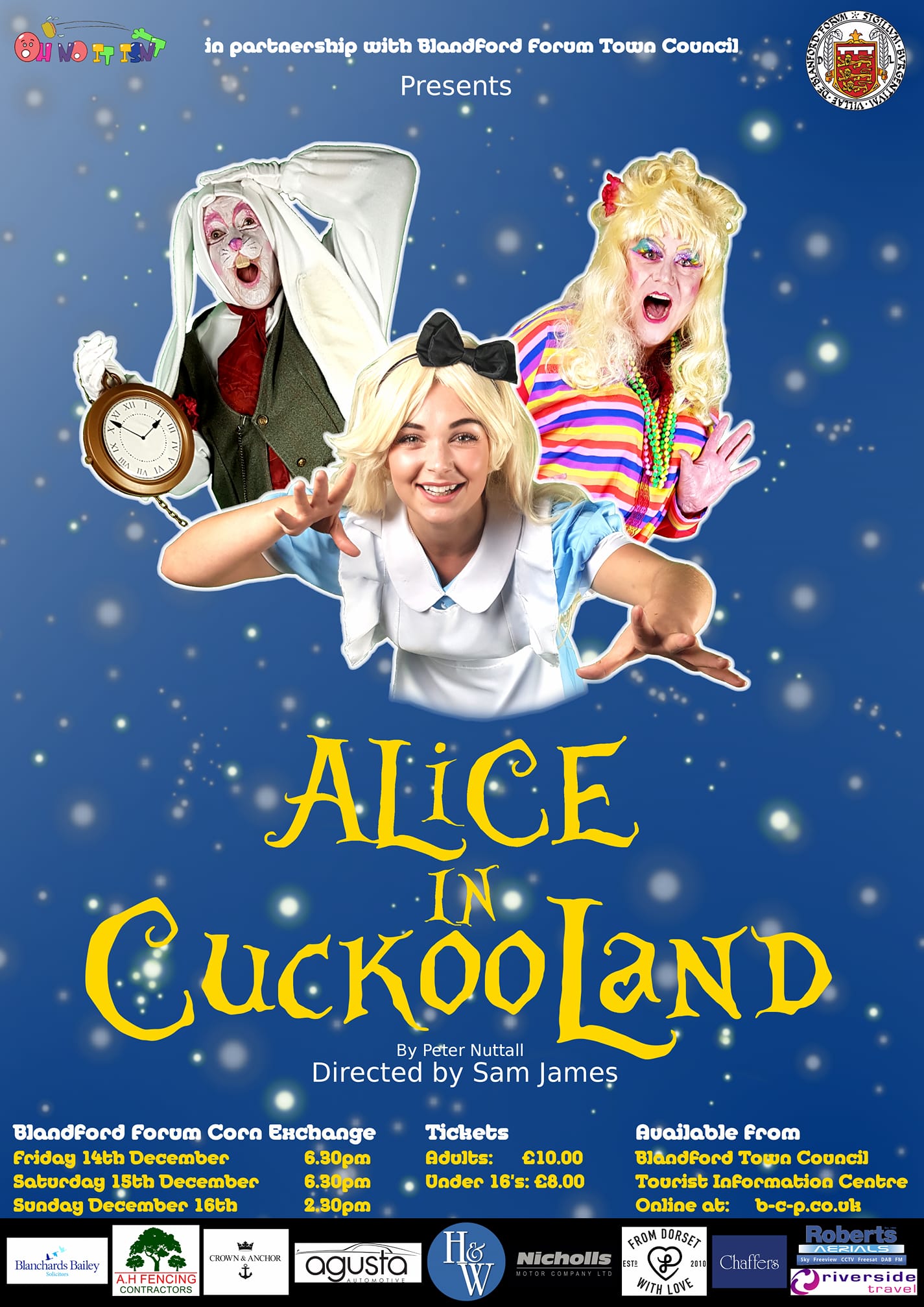 Oh No it Isn't present, in partnership with Blandford Town Council
Alice in Cuckoo Land
Directed by Sam James
Producers Sam James, Clive Newlin and Tony Horrocks
The Corn Exchange, Market Place, Blandford Forum
18.30 Friday 14th December
18.30 Saturday 15th December
14.30 Sunday 16th December
Tickets: Adult £10 Children £8
Don't miss this incredible Pantomime, fun for all the family, with an extremely talented local cast with a stunning set and costumes. What more could you want?
Oh yes I know......themed refreshments too. More details will follow.
Watch out for the Charaters appearing at events in town on the run up to the show. Join in the fun and let us all together found an institution.