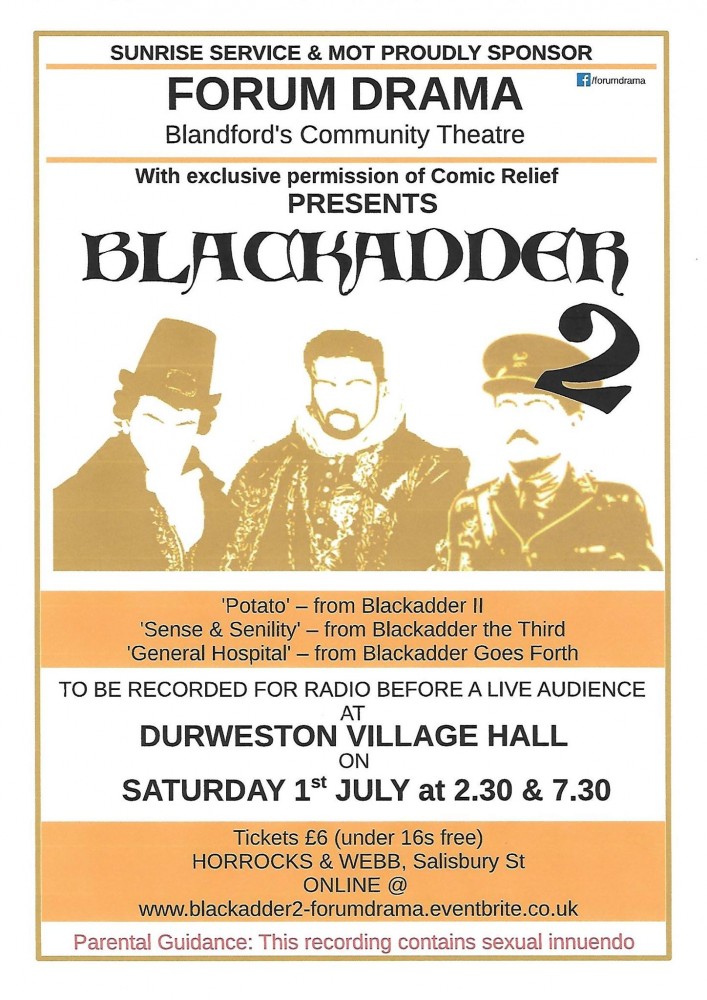 On Saturday 1st July at Durweston Village Hall, following the success in November 2015, the cast return for Blackadder II ! Additional script and adaptation by Sam James, come and listen to this live recording, either in the afternoon or evening.
If you want tickets you will need to head to Horrocks & Webb on Salisbury Street, but be quick they are selling fast.
Apologies that you cant buy them here but I a pleased to support Sam James and the wonderful cast.